In reference to the livre by Nancy Huston, Losing North (which perfectly describes, with both humor and poignancy, the particular life of an expatriate), Les Nords Perdus is a not-for profit organization, founded in 2001, whose goal is to support work in three areas : choreographic creation, dance therapy and the teaching of Tai Chi Chuan. It has produced or co-produced, among other things, the choreographies presented on this website, a project at the École expérimentale in Bonneuil for autistic adolescents, a project at the women's prison in Lyon, and weekly classes of Tai Chi.
Several projects are in preparation for the year 2013-2014 : a dance and theater creation, Je suis assise (September 2014), and an intersectorial project for adults in psychiatric institutions.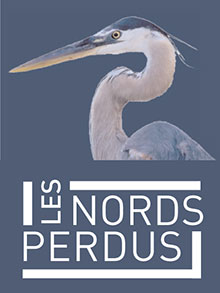 Les Nords Perdus
4, rue Jean-Baptiste Sémanaz
93310 Le Pré Saint Gervais
« … the expatriat discovers in a conscious way (and at times painful) a certain number of realities that fashion, most often in spite of ourselves, the human condition. »
Nancy Huston, Nord Perdu, Actes Sud, Arles, 1999.